Speak Up Against Domestic Violence
Approximately 1 in 4 women and nearly 1 in 7 men in the U.S. have experienced severe physical violence by an intimate partner at some point in their lifetimes.
A New Campaign to End Domestic Violence
The Verizon Foundation is teaming up with James Brown, A CALL TO MEN, Mariska Hargitay's Joyful Heart Foundation and NO MORE to engage men to speak out against domestic violence. This new campaign invites all of us, along with influential leaders and organizations, to take a stand against a prevalent public health issue that impacts everyone. Together, we can use our voices to help end domestic violence once and for all.
Domestic Violence Impacts Everyone
Despite the pervasiveness of domestic violence, it remains a widely hidden problem in our society, predominantly viewed as a women's issue. Yet it is one of the most critical public health issues, resulting in serious, long-term health impacts and devastating effects on women, children and families. Though women and children represent the majority of victims of domestic violence, men are affected as well–as victims, as perpetrators and as witnesses and bystanders. Engaging men is an important part of the movement to address, prevent and–one day–end domestic violence.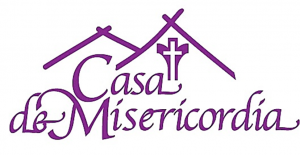 Five Ways for Men to Speak Up Against Domestic Violence
Speaking out against domestic violence is critical to ending it. Here are five simple steps for how to have this vital conversation.
1. Call 911
2. Be vocal
3. Teach youth
4. Ask women
5. Get help
Call 911. Be a bridge to help and safety.
If you suspect domestic violence (or any other crime) is happening, don't think of it as a "private matter" or simply "none of your business". Get involved. Use your voice to connect someone to life-saving resources like the National Domestic Violence Hotline (1-800-799-7233). Verizon Wireless customers can simply dial #HOPE to be connected to the Hotline. If you believe someone is in imminent danger, please call 911.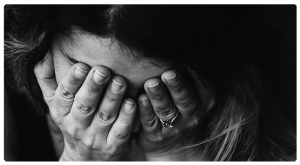 How to Start the Conversation
A great way to raise awareness and educate others is within the teachable moments that happen in everyday conversations and experiences. We want to be intentional about seizing these moments while allowing the interaction to be sparked naturally. So look for an everyday experience or current event to invite another man to speak up against domestic violence.
With a friend

With your son

With your peer

With another coach

With your co-worker

With a bystander

With a survivor

With your student

With a team member
A conversation with a friend
A commercial during a football game that has women as the brunt of the joke or has a message that is degrading and disrespectful towards women and girls can perpetuate violence. A simple matter-of-fact statement like, "that offends me" can have a huge impact and create an opportunity for future dialogue.