February is Teen Dating Violence Awareness Month.
Dating violence is more common than many people think. One in three teens in the U.S. will experience physical, sexual or emotional abuse by someone they are in a relationship with before they become adults. And nearly half (43%) of dating college women report experiencing violent and abusive dating behaviors.– Loveisrespect.org
Casa de Misericordia and the Lamar Bruni Vergara Education Center hosted an educational session for teens on Saturday, February 9th from 9 am-12 pm. The event was attended by approximately 20 youth from different Laredo schools; youth wore the color orange in recognition of the awareness month for teen dating violence. Presenters from the TAMIU Community Counseling Center talked to teens about healthy relationships and dating violence. Youth had the opportunity to earn community service hours for attending this event and got the chance to participate in different interactive activities. In addition to this, they all received folders customized with healthy relationship quizzes and tips on identifying dating violence and how they can help a friend who may be going through dating abuse; they were also provided with resources they can use (such as loveisrespect.org) and Casa de Misericordia flyers and information on creating a safety plan.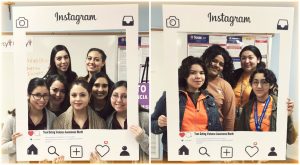 Follow this link for access to the toolkit with Safety Planning for youth: https://www.loveisrespect.org/wp-content/uploads/2019/01/Huddle_Up_Print.pdf