As many of you already know, the primary purpose of our summer camps is to create a safe space with fun and educational experiences. In addition, summer camps provide children with opportunities for growth, allowing them to socialize and make new friends in a safe and nurturing environment.
However, due to the current events happening all over the world in relation to Covid-19, we decided we could not host our annual summer camp this year. In order to keep our children and staff safe, the best thing we could do was postpone summer camps till next year. But this did not stop our staff from wanting to connect with our clients and their children! Backpacks were filled with all kinds of school supplies, including: binders, pencils, pens, markers, crayons, paper, highlighters and erasers. Caregivers were then called by appointment to stop by in a drive by event to pick up their children's backpacks and school supplies. Students also received shoe vouchers towards the purchase of new shoes, face masks for the family, a food gift card and an HEB gift card as well. Staff practiced safety by keeping distance with all clients and by placing items in the trunks or back seats of their cars.
Families expressed how much they miss attending weekly support groups, camps, workshops and events.
Over 240 children received backpacks and shoe certificates. As schools reopen and dive into uncertain times with possibly more and more children learning virtually from home, it is important that we provide somewhat a routine and normality for children and teens who are also adjusting to these many changes.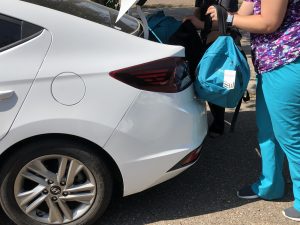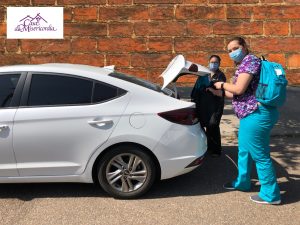 Wishing everyone a safe and healthy summer! Hope to see you all next year!